Photo Studio Standard 2019
THE BEST DIGITAL ASSET MANAGER ON THE MARKET
The best digital asset manager on the market
The creative photography, digital asset management, and distribution needs of the practical amateur are answered in a singular application: ACDSee Photo Studio Standard 2019. Designed to keep your workflow flowing, packed with tools to help you organize, perfect your best, and inspire, ACDSee is a solid, trusted solution for your growing photo collection. More tools than ever to control color, print outcomes, and saving, to claim your work as your own, to optimize your organizational methods, and much more, add further value to this dependable software.
Added Convert to Black & White
Create nuanced grayscale images by controlling the brightness of the channels, as well as individual color tones, and overall hue. Emphasize different aspects of a photo by manipulating contrast on a color by color basis.
Added Watermark
Claim your work as your own with adaptable watermarks.
AutoSave
Conserve time with the option to save your changes and advance to the next image automatically.
Support for HEIF
Decode HEIF files—a high efficiency media container format type for images and image sequences—in ACDSee Photo Studio—64-bit only.
Auto Advance
Adding metadata prompts ACDSee to automatically advance to the next image, allowing you to organize entire folders without moving your hands from the keyboard.
Customizable Quick Category and Keyword Sets
Scale your category and keyword sets up or down in size for quick easy access.
Customizable Keyboard Shortcuts in Manage Mode
Whip through your management process with customizable hot keys available for every stage of your workflow.
Print Improvements
Compensate for your printer's idiosyncrasies with exposure, contrast, and sharpness settings built right into the Print dialog.
Multicolored Mathematics
Import and apply Color Lookup Tables — files that instruct ACDSee to map specific RGB values to other specific color values, essentially creating a color grading preset — giving you access to a spectrum of possibilities. Brush on, graduate linearly or radially, and generally adjust Color LUTs as you would with any other Edit mode filter for flexible enhancements.
Edit Photos
Achieve the perfect conditions you couldn't get in the field by applying fine-tuned adjustments with a toolkit of precision filters. Handle geometric imperfection with cropping, flipping, resizing, and rotation tools. Correct flaws, red eye, blurriness, noise, and clarity. Liven things up by adding text, borders, vignettes, watermarks, and even draw on your image. Select the minute parts of your images you want to impact. Brush on special effects, alterations, and improvements to make your photos exactly what you want them to be.
Effortless Digital Asset Management
Finding, sorting, moving, organizing, and sharing—everything you need for complete mastery over your photography workflow is right here, at your fingertips. Add ratings, hierarchical keywords, categories, and location data to your images. Quickly identify photos for further processing with visual tags or customizable color labels.
Video Tutorial Resource Center
Itching to learn more? Check out our video tutorial resource center for tips, tricks and tutorials!
ACDSee Community
Stay informed. We have something for everyone who is interested in digital photography and photo editing.
ACDSee Workshop
Want to learn more about ACDSee in a live, interactive setting? Sign up for the next workshop!
Intelligent & Advanced Adjustments
Strike the perfect light and color balance in your images. Control white and color balance, tint, saturation, hue, and lightness with mathematical precision. Intuitive lighting adjustment tools allow you to effortlessly adjust exposure and contrast with our patented Light EQ™ technology. Manipulate shadows, midtones, and highlights for picture-perfect lighting.
Keep It Quiet
Dynamic noise reduction designed to preserve detail makes it possible to define the type of grainy noise artefacts to remove. Set the luminance and color variation, the type of noise to remove, and the level of detail to conserve.
Mobile Sync
With ACDSee Mobile Sync, you can wirelessly and instantly send photos and videos directly to ACDSee Photo Studio from your mobile device! Just select and send. Available on iPhone and Android, the ACDSee Mobile Sync app keeps track of which photos have been sent, so you don't have to. Zoom through your process with flexible selection options and configurable filenames and subfolders. Edit and transfer metadata while taking advantage of RAW support on iPhone.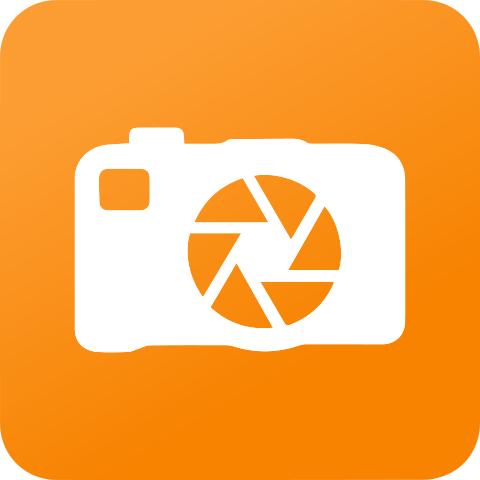 System Requirements
To activate your software, to validate your subscriptions, or to access online services, you will need a valid email address and an internet connection.
Intel® Pentium® 4 or AMD Athlon® 64 processor
Intel i3 or better processor recommended
2 GB RAM (6 GB RAM or more recommended)
DirectX 10 compatible graphics adapter
1024 x 768 display resolution (1920 x 1080 recommended)
2 GB of available hard disk space
Microsoft® Windows® 7 (SP1), Windows® 8, Windows® 8.1, & Windows® 10
Microsoft® Internet Explorer® 9+
Microsoft® DirectX® 10 or higher
Windows Media® Player 9.0
Builds
Product Documentation
30-Day Money Back Guarantee
Our 30-Day Guarantee means if you aren't fully satisfied, just let us know, and you will be fully refunded on any purchased ACD Systems product.