Green Screen Support
Put your subject anywhere! Remove green screen, or the color of your choosing, and layer in other videos or still images to create your own background.
Add Ambience
Color grade your shots by loading and applying an endless array of cinematic LUTs.
Speed Limit
Take control over the speed and overall duration of your media.
Face Value
With webcam recording and screen recording paired, you can create vlogs with a personal touch, develop educational content while communicating with your students, capture yourself during gameplay, construct reaction videos, and much more.
Give it Zazz
Drag and drop filters, add vibrance, correct exposure and white balance, add effects, blur sensitive information, sharpen, add vignettes, and much more.
Cover it up
Blur out faces, license plates, or sensitive information with the customizable Mosaic tool.
Express Yourself
Need some snow? A light leak? A countdown? Effortlessly add over 46 overlay effects on top of, before, or after your media.
Customized Aesthetic
Get creative with 13 new filters allowing you to morph, emboss, mirror, shake, obscure, adjust, and much more.
Capture the Moment
Extend the life of specific moments by creating freeze frames. Or snatch snapshots of your video's playback and add them to your available media.
Export as a GIF
Quickly create GIFs from your videos or image series. With a recommended size for easy sharing, GIF generation has never been this painless.
Keyframing
Shift your media's properties from one state to another with pre-made or custom animations!
Make an Entrance
Perfect your video's style and movement with unique behaviors animating the entrances and exits of clips.
Stack Your Tracks
Layer audio, video, and images on multiple tracks. Tweak background color and media transparency to create a layered hierarchy.
Present Memories Elegantly
With support for still images, including JPEG, PNG, BMP, and GIF, it's easy to put together slideshows for special events and training purposes.
Editing Freedom
Move, align, split, cut, copy, and paste video, audio, and images on the Timeline. Zoom in for precision editing, lock tracks to avoid accidental changes, and select specific segments for production.
Capture and Create
Record your screen, with or without system audio and voice recording, in widescreen or custom dimensions. Pause and resume as needed, and customize your recording hotkeys for quick, effortless movie-making.
Dynamic Display
Preview your evolving video in a resizable Display Area. Move your content around, change its size, set it to fit automatically. Customize the Display Area background color, position, and dimensions.
Audio Advantage
Separate audio and video in one click. Fade volume in and out or add audio points to change the volume at precise intervals.
Tractable Transitions
Create smooth scene and topic changes by adding transitions or behaviors. Simply drag and drop where you want and customize their duration by dragging.
Adaptable Output Options
Customize your audio and video parameters, such as frame size, bitrate, codec, and more. Enjoy hardware acceleration with encoding engine support for Intel Quick Sync and Nvidia.
Distribute
Share your videos right as you produce them. Upload your entire video or a selection to YouTube or Vimeo, and post it to Facebook and Twitter, all in one dialog.
Captivate with Captions
Connect with your viewers using text. Call out ideas, highlight parts of the video, shift the focus, or simply subtitle for the hearing-impaired.
Secure Your Brand
Establish ownership of your video content by adding your watermark and customizing its position and opacity.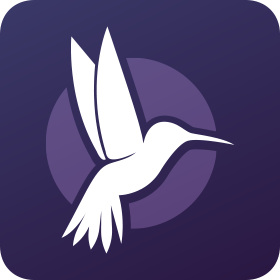 System Requirements
To activate your software, to validate your subscriptions, or to access online services, you will need a valid email address and an internet connection.
Builds
Product Documentation
30-Day Money Back Guarantee
Our 30-Day Guarantee means if you aren't fully satisfied, just let us know, and you will be fully refunded on any purchased ACD Systems product.