Manage
Make ACDSee 15 your one-stop center for your growing collection. Manage your shots the way that works best for you and never lose track of another photo again, even if you have thousands on your computer.
---
Browse fast
There's no need to import your photos into a separate library. Browse your collection right away, in real time. Sort by date, event, edited state, or other criteria for super-fast scanning.
Organize your way
Create categories, add hierarchical keywords, and rate your photos. Tag images and assign color labels with one click and bring them all together for further editing or sharing. You can even organize your photos as you import them from your camera or storage device.
---
Meaningful metadata
Sort your files by camera information, and edit EXIF and IPTC metadata on the fly with ease. Customize the metadata panel to reveal only the details that matter most to you.
---
Organize by location
Find and organize your photos by location with Map view and geotagging support. Instantly view the location of images from GPS-enabled cameras, or quickly add the information yourself. To view all the photos you shot somewhere, simply zoom in on the map and click the marker.
Find anything
Find any photo fast, even that one shot you need among thousands. Enter phrases like "ski trip" or "birthday party", search only specific folders, narrow it down by your camera's file information, or find that one special image with the Quick Search bar. Build detailed searches and save them for ongoing use.
Back 'em up
Keep copies of your photos in case your computer should fail. Synchronize your folders with an external hard drive or networked drive, or directly to the ACDSee Online cloud. Back up your photos and database information to CD, DVD and Blu-Ray, and schedule automatic backups and reminders for the ultimate peace of mind.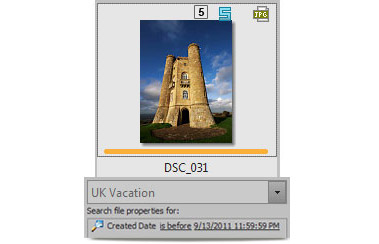 Manage everything
Bring together over 100 file types into one convenient place. View, manage and get extensive format support for your photos, audio and video clips including BMP, GIF, JPG, PNG, PSD, MP3, MPEG, TIFF, WAV and many others. See all the supported file formats (it's a long list).